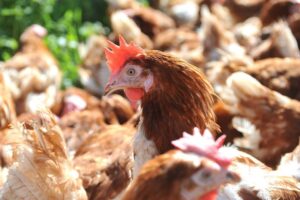 Industrial-scale chicken farms 'are polluting Wales' rivers' Rivers at risk include the Wye, the Usk, the Tywi and the Severn
WALESONLINE.CO.UK|BY JAMES MCCARTHY
Conservationists fear pollution from an increasing number of chicken farms could be poisoning Wales' rivers.
The businesses sometimes have as many as 40,000 birds which can create enormous amounts of waste.
That is then used as a fertilizer on land. But when it is washed into rivers it can suck the oxygen from water and strangle wildlife.
See full article at: Chicken Farms Polluting Welsh Rivers